FAU pummels FIU 18-5!!
First Flight
Member since 2003
FAU pummels FIU 18-5!!
FAU goes to 18-11,6-6 on the year with a 16 run 2nd inning outburst. Yes thats right 16 runs!! Brandon Kloess got his fourth win of the season for FAU. Robbie Widlansky was 2 for 2 (3 RBI) and a homer, and Tim Mascia was 3 for 3 (3 RBI) to lead the offense. Pretty much everyone got in on the party tonight though. This makes 7 in a row over our favorite whipping boys of FIU. Nothing like playing FIU to get back our confidence. Lets hope this offense carries over to the weekend!
Administrator
Member since 2003
FAU pummels FIU 18-5!!
Nice to see you smiling again Mr Burrowingowl.. ;)
Member since 2005
FAU pummels FIU 18-5!!
I tell ya, considering the team that they have this year, the Blue Wave have been impressive. Depending on how the rest of conference play goes, they may get a regional bid.
Wise Owl
Member since 2004
FAU pummels FIU 18-5!!
That was a stomping..... I wish I could have seen that one.
Bytor
Member since 2004
FAU pummels FIU 18-5!!
Did someone screw up the head lines or what :o
I like Cooney comment in the last statement.
---
Posted on Thu, Apr. 07, 2005
FIU 18, FAU 5


FIU routs FAU 18-5 in baseball
BY PETE PELEGRIN
[email protected]
Florida International and Florida Atlantic might be budding rivals with the proximity of the schools and the soon-to-be Sun Belt Conference affiliation.
But when one team dominates the other, it could hardly be called a rivalry.
That has been the case lately as the Owls entered Wednesday's meeting with the Golden Panthers at FAU having won the past six games.
Make it a resounding seven.
Behind a 16-run second inning that took 52 minutes for the Golden Panthers to record the third out, FAU trounced FIU 18-5 to notch another lopsided win.
In five of the past seven games of the series, FAU (18-11) has won by six or more runs.
The most frustrating part of the FAU second-inning barrage for FIU (22-12) was there were no extra-base hits or hard-hit singles. The Owls collected eight hits, five walks, had two hit batters and an FIU error contribute to the 16-run outburst.
Said FIU coach Denny Price, whose pitchers broke the school record for most runs surrendered in an inning: ``When your starter needs 50 pitches to get the first three outs in the first, and your second pitcher throws 40 pitches to get one out in the second, it will make for a long night. This is one you just got to forget.''
''It's a nightmare inning for anyone to live through,'' FAU coach Kevin Cooney said.
The Owls did fall short of their record for most runs in a game. FAU shut out 31-0 in 2002.
''We had [FAU football coach] Howard Schnellenberger directing the offense in that one,'' Cooney joked.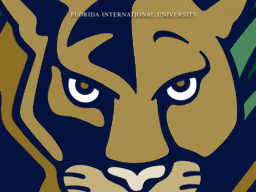 Member since 2005
FAU pummels FIU 18-5!!
The headlines are the only good thing about that game; I mean how do you give up 16 runs in one inning. >:(
I think Danny's been living off his rep' and longevity; the whispers are buidling. 8-)