Billy Lowe quiting NIU
Wise Owl
Member since 2007
Billy Lowe quiting NIU
I knew Billy would only last a year up there. Is nothing like Lakeland FL. Corn fields as far as you can see.
We are stacked at QB and Billy will prabably transfer to GA Southern which if you were chosing on a good D1AA program, thats a good one.
By the way, Ga Southern is in Statesboro, not Americus.
ERROR: A link was posted here (url) but it appears to be a broken link.
http://www.suburbanchicagonews.com/beaconnews/sports/348751
,2_2_AU19_NIU_S1.article
Highly touted backup QB to transfer from NIU
April 19, 2007
By RICK ARMSTRONG Staff Writer
DEKALB – The Northern Illinois quarterback ranks were downsized this week when freshman Billy Lowe left the program on Monday.
"He came in and asked for his release on Monday and I gave it to him," said coach Joe Novak. "There were a myriad of reasons."
NIU's student newspaper reported Wednesday that junior Dan Nicholson (Brother Rice), who saw considerable action each of the past two seasons when starter Phil Horvath went down with injuries, had wrapped up the starting quarterback position in spring drills.
Novak said Lowe decided to take his leave before that decision came down.
His departure leaves Novak with three quarterbacks – Nicholson, redshirt sophomore Ryan Morris (West Chicago) and redshirt sophomore Paul Blalock (Waubonsie Valley) – for Saturday's Spring Game, which will cap the team's spring practices.
Morris is a former walk-on who has taken just one snap, last December in the team's Poinsettia Bowl appearance in San Diego. Blalock left Illinois before fall workouts and joined the program after enrolling in school at the start of the spring semester in January. He isn't eligible to play, however, until 2008.
"We really are (kind of thin at the quarterback position)," said Novak. "A couple years ago we had six on scholarship and now we're down to two. Those freshman kids will be able to come in here and one of them might be our No. 3 (in the fall)."
NIU's staff signed three quarterback recruits in February: DeMarcus Grady (6-1, 195) of Grand Rapids, Mich.; Chandler Harnish (6-3, 205) of Bluffton, Ind.; and local product, Boone Thorgesen (6-0, 180) of Kaneland.
Lowe is a 6-foot3, 214-pounder from Lakeland, Fla., who boasts a strong arm.
"He could throw it to Annie Glidden (Road)," Novak conceded.
He will likely transfer to Georgia Southern, sources have told the Beacon News. Since it is a NCAA Division I-AA program, he would not be required to sit out a year.
Georgia Southern, located in Americus, Ga., has won six national championships since 1985.
Lowe played on a Class 5A 15-0 state champion team in high school that USA Today declared its "national champion."
As a senior, he passed for 1,260 yards and 14 TDs with two interceptions and also rushed for 441 yards.
NIU beat Florida Atlantic in recruiting him, although Florida and Florida State reportedly encouraged him to challenge for a roster spot as a recruited walk-on. Since last fall, several sources close to the NIU program said Lowe struggled to fit in at the school but Novak would not comment.
---
FAU
-
THE REAL SLEEPING GIANT
Contributor
Member since 2003
Billy Lowe quiting NIU
Ga. Southern has been down in recent years.
Full Flight
Member since 2006
Billy Lowe quiting NIU
Billy should consider sitting out in a D1A school. He won't play his first year at GA Southern unless they are short on QBs.
---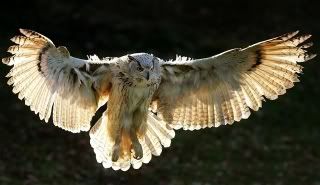 Contributor
Member since 2004
Billy Lowe quiting NIU
NIU has a number of studs coming in at QB including a 6-7 prospect with huge high school numbers and another kid who rushed for over 600 yards with 8 TDs and threw for over 2600 yards with 31 TDs in his senior season. They are adding some serious depth to an already crowded position. That may have been the writing on the wall for Billy Lowe.
GO OWLS!!!
---
2017 Conference USA Champions
Wise Owl
Member since 2004
Billy Lowe quiting NIU
I still think he screwed up by de-committing from FAU. I hope HE makes a better decision this next go around.
Wise Owl
Member since 2007
Billy Lowe quiting NIU
Talon said

I still think he screwed up by de-committing from FAU. I hope HE makes a better decision this next go around.
I think Billy knows he screwed up decommiting. He wasted a year. Now he is going to transfer and effectively waste another year. If he goes to a D1AA program to avoid sitting out, he won't play much since he doesn't know that system well and he will be playing D1AA level football. If he goes to a D1A program, he will have to sit out.
He ought to do what Joseph, Forston, Muse and others did, just come to FAU and sit out a year. At least he can practice with the team.
I had a feeling he wouldn't like it up there. There isn't anything wrong with it. I just felt there might be a culture shock. I read in an interview that Billy likes the beach and northern Illinois is nothing like Florida and of course has no beach. This is besides the fact that it gets pretty cold up there.
---
FAU
-
THE REAL SLEEPING GIANT