Blue Ribbon Preview -your welcome.
Donor
Member since 2005
Blue Ribbon Preview -your welcome.
I have insider at ESPN. Pretty good article
Editor's Note: ESPN Insider has teamed with Blue Ribbon College Football Yearbook to provide a comprehensive look at all 119 Division I-A teams. To order the complete 2007 edition of Blue Ribbon College Football Yearbook, visit
www.blueribbonyearbook.com
or call 1-866-805-BALL (2255).
(All information as of June 20, 2007)
Florida Atlantic Owls
LOCATION Boca Raton, Fla.
CONFERENCE Sun Belt
LAST SEASON 5-7 (.417)
CONFERENCE RECORD 4-3 (t-3rd)
OFF. STARTERS RETURNING 9
DEF. STARTERS RETURNING 10
NICKNAME Owls
COLORS Blue & Red
HOME FIELD Lockhart Field (20,500)
HEAD COACH Howard Schnellenberger (Kentucky '56)
RECORD AT SCHOOL 33-37 (6 years)
CAREER RECORD 133-114-3 (22 years)
ASSISTANTS ? Kurt VanValkenburgh (Springfield College '71), Assistant Head Coach/Linebackers/Special Teams
? Gary Nord (Louisville '79), Offensive Coordinator/Quarterbacks
? Kirk Hoza (Slippery Rock '85), Defensive Coordinator/Secondary
? Joe Corozza (Florida Atlantic '00), Tight Ends
? Johnny Frost (Louisville '06), Defensive Ends
? Darryl Jackson (San Diego '92), Receivers
? Eli Rasheed (Indiana '95), Defensive Tackles
? David Serna (UTEP '99), Running Backs
? Dale Williams (West Virginia '96), Offensive Line
TEAM WINS (Last five yrs.) 2-11-9-2-5
FINAL RANK (Last five yrs.) NA-NA-NA-111-110
2006 FINISH Beat Florida International in regular-season finale.
2007 Schedule | 2006 Results | 2006 Stats
COACH AND PROGRAM
When Florida Atlantic decided to build a football program from scratch back in 1998, everyone involved knew it wasn't going to be easy.
The first order of business was to hire a coach who could carry an equal amount of clout on the sideline, on the recruiting trail and at fundraising dinners. It wouldn't hurt if the new coach knew his way around Miami.
In the end, the choice was clear.
Howard Schnellenberger built his name in Miami as an assistant coach for the undefeated 1972 Dolphins, but he built his legend by transforming the lowly University of Miami football team into "The U," one of the most storied and successful programs in college football.
He led the Hurricanes to their first national title in 1983, defeating the Nebraska Cornhuskers in the Orange Bowl.
The folks at Florida Atlantic were betting heavily that Schnellenberger's name would give the program instant credibility and respect among football fans in South Florida.
As it turned out, FAU hit the jackpot.
Schnellenberger quickly helped raise $15 million to get things going, and then the man who brought names like Bernie Kosar, Michael Irvin and Vinny Testaverde to Miami hit the recruiting trail.
Despite the fact Florida Atlantic took the fast track to the big time, Schnellenberger's first class set the bar high for everyone who ever puts on an Owls' jersey.
FAU won a combined 20 games in 2003 and 2004, setting a solid foundation for the future of the program.
"It's been very exciting and very fulfilling," Schnellenberger said of his experience at FAU. "For an old guy like me who's had the chance to work with some of the greatest coaches of all time, this has been a privilege."
Now, Schnellenberger is focused on replicating the success of his first recruiting class with a team that seems primed to come of age in 2007. While FAU's first graduating class had talent at every position, it didn't have anywhere near the depth this team has.
With experience at every position, expectations are high, and that's good news for FAU, which is still battling hard for attention in a football-saturated part of the country.
"People are responding to it," Schnellenberger said. "Not as fast as I would like, but people are changing their habits on Saturday afternoons."
Schnellenberger now finds himself fighting the monster across town that he created, trying to peel folks away from the spectacle of "The U" and into Lockhart Field. But at the end of the day, Schnellenberger thinks the city is more than big enough to support both programs.
"There is a real need for this," Schnellenberger said of his program. "There's just a lot of people used to watching on TV in the comfort of their own living rooms."
With most everybody returning from an exciting team that went 4-3 in the Sun Belt Conference a year ago, Schnellenberger is hoping there will be a few more empty couches in South Beach this fall.
QUARTERBACKS
Schnellenberger will be the first to tell you that Rusty Smith (6-5, 212) was not prepared for his debut as the Owls' starting quarterback.
Inside the Sun Belt
Take an Inside look at the Sun Belt with Blue Ribbon's 2007 team reports :
Arkansas State Indians
Florida Atlantic Owls
Florida International Panthers
Louisiana-Lafayette Ragin' Cajuns
Louisiana-Monroe Warhawks
Middle Tennessee Blue Raiders
North Texas Mean Green
Troy Trojans (Free Preview)
2007 Blue Ribbon Index
Smith edged out Sean Clayton (6-5, 225) in a heated quarterback competition that raged from spring workouts through fall practice. The race was so tight it ended in a photo finish – the decision to go with Smith wasn't made until two weeks before Florida Atlantic's first game against Clemson.
But the redshirt freshman struggled mightily in his first start in front of a hostile crowd in Death Valley and Schnellenberger knew he had to make a change.
"We made the decision that Rusty Smith was going to be our quarterback going into the Clemson game, but he wasn't emotionally ready for that," Schnellenberger said. "So we went back to Clayton."
Clayton, the more seasoned of the two quarterbacks, started while Smith worked to regain his confidence, and ultimately his job. Clayton began his career at Michigan State as a tight end before transferring to Florida Atlantic in 2004. His experiences in Big Ten country steeled him for the task of leading the Owls through a rough early-season schedule that included stops at Kansas State, Oklahoma State and South Carolina.
Over the next six games, Smith saw some spot duty here and there, but mostly he watched as Clayton commanded the offense. When Clayton was injured in a game at Middle Tennessee, however, Smith got another shot to show the coaching staff he was ready to play. He started the last three games and took full advantage of his second chance.
In his first start against Troy, Smith went 24-for-32 with 312 yards and a pair of touchdowns in a narrow 24-17 loss to the eventual conference champs.
He then led the Owls to a pair of wins over North Texas and Florida International to close out the season.
Smith's strong finish erased any quarterback controversy, and the sophomore will once again be at the controls when Florida Atlantic kicks off the 2007 season against Middle Tennessee. Smith has been in this position before, and he's looking to get off to a better start then he did a year ago.
Although Smith bounced back, throwing for more than 1,200 yards and completing 55 percent of his passes in limited playing time, he will have to improve on a poor touchdown-to-interception ratio. Clayton finds himself waiting in the wings once again. If the senior is called upon, he will have to improve on his completion percentage, which is barely over 50 percent for his career.
RUNNING BACKS
Let the competition begin.
With last year's starter injured and watching from the sideline during spring drills, a few backs made a run at climbing the depth chart.
Charles Pierre (5-9, 195) grabbed the starting job after the Clemson game last year and laid claim to it the rest of the season. After a slow start, Pierre put up three 100-yard rushing efforts down the stretch, spurring Florida Atlantic to five wins in its final eight games.
Pierre was rock-solid for the Owls as they struggled to find consistency at the quarterback spot, rushing for five scores and leading the team with 756 yards. But a hip flexor injury sidelined the redshirt junior for spring practice, opening the door for several quality backs to take their best shot at the starting job.
Leading the charge was Willie Rose (6-1, 227), who caught four passes out of the backfield for 96 yards with a pair of scores in the spring game. The redshirt sophomore has plenty of size, and an 80-yard touchdown reception late in the contest showed he also has breakaway speed.
While Rose has all the tools to contend for the job, his lack of experience will be a factor. Rose appeared in only one game last season, carrying the ball just eight times in a loss to Minnesota.
Willie Floyd (5-9, 165) is a bit undersized, but he also showed some capability to break the big one while Pierre was on the shelf. Floyd broke loose for an 80-yard touchdown run late in the spring game, ending the day with 97 yards rushing on 15 carries.
Outside of Pierre, Floyd logged the most work last year of any of the returning backs, carrying the ball 39 times for 163 yards.
B.J. Manley (5-9, 190) was the starter on opening day at Clemson before relinquishing the job to Pierre. Schnellenberger sees the redshirt senior as a reliable option given all of his experience. Manley had only 33 carries last year, but his 4.2 yards-per-carry average was the highest on the team. The competition for carries will no doubt continue right up until the Owls kick off their season against Middle Tennessee, and if everyone stays healthy, that should translate into quality depth.
WIDE RECEIVERS/TIGHT ENDS
The quarterback position is more settled heading into this season than it was this time last year, and Franz Simeon (5-10, 185) should reap the benefits. While Simeon lacks size, he proved himself as a go-to receiver by catching at least one pass in each game in 2006.
The redshirt junior hauled in 35 passes, including six in one game at Middle Tennessee, racking up 590 receiving yards. But defenses will be keying on Simeon more this year after the departure of wideouts Aaron Sanchez and Casey McGahee. Sanchez and McGahee combined for 37 catches and 363 yards last season, opening up room for Simeon to work.
But a trio of sophomores got plenty of reps during the 2006 season, and the experience the group gained should give Florida Atlantic the quality depth Schnellenberger is looking for.
Avery Holly (6-0, 150) stepped up big as a freshman, catching 18 passes for 223 yards. The redshirt sophomore's slight build makes his durability a concern, but his speed should allow him to stretch the defense down the field.
Conshario Johnson (6-1, 186) and Chris Bonner (6-3, 195), both red-shirt sophomores, provide the Owls with a pair of sturdy targets at the receiver position. Johnson had 15 catches for 195 yards a year ago while Bonner added 14 catches for 178 yards.
The depth at receiver should help take the heat off of Simeon as long as the group proves to be as sure-handed as it was last year.
Jason Harmon (6-3, 184) was second on the team with 26 receptions, and he will return to hold down the tight end position.
The junior lacks the bulk of most traditional tight ends, but tight ends at Florida Atlantic have always served as a third receiver anyway, so Harmon's soft hands make him an ideal short-range target for Smith. Harmon finished with 261 receiving yards and a pair of touchdowns last year.
When the Owls want to go a little bit bigger at the tight end slot, they will turn to Jamari Grant (6-5, 210). The redshirt sophomore started seven games last year and also showed the ability to catch the football, hauling in 12 passes for 135 yards and a score.
OFFENSIVE LINE
Two years ago, the offensive line surrendered 34 sacks, failed to consistently open holes for the running backs and was a huge reason Florida Atlantic mustered only 148 points and two wins. But two years later, Schnellenberger points to the offensive line as one of the developing success stories of his young program.
"For the first time ever, we're going to end up two deep along the offensive line," Schnellenberger said.
With that kind of depth, competition for playing time will be fierce, and that should lead to a big improvement. There have been growing pains along the way, but when the Owls' offense goes to work this year, there will be an experienced group of guys in the trenches ready to push the ball down the field.
Lavoris Williams (6-3, 250) has a mammoth responsibility when he steps into the left tackle position vacated by Nello Faulk. At 6-7, Faulk loomed large on the field and off, starting along the offensive line for three years and developing into one of the most vocal leaders on the team.
Faulk started his career at center, but he moved to left tackle last season to protect the quarterback's blindside.
While Williams may not be the guy to take over as vocal leader, he was impressive in the spring and should hold onto his starting job in the fall. But the sophomore has yet to start a game at Florida Atlantic, so it remains to be seen how he responds at the all-important left tackle slot.
Brandon Jackson (6-3, 245) started his career as a defensive end, but the junior found his way into the starting lineup on the offensive front. Jackson made the switch before last season and started five games at left guard early in the year.
The concern with Jackson is his size. At only 245 pounds, he will be giving up 50 pounds to the guy lined up across from him on a weekly basis. He'll have to rely on his quickness and anticipation to keep opposing linemen from bullying their way into the backfield.
The battle for the center position is a tossup. After watching David Matlock (6-2, 239) and Nick Paris (6-1, 290) battle all spring, Schnellenberger declared them to be on equal foot-ing going into the fall. Paris, a redshirt junior, got nine starts at the center position a year ago while Matlock, a redshirt sophomore started three games at center and one at left guard. But Paris has 50 pounds and one year of experience on Matlock, and that may end up earning him the starting nod again this season.
If Paris is the opening day starter, Matlock will be considered the top backup at the center position as well as the left-guard slot.
Jarrid Smith (6-2, 258) and John Rizzo (6-3, 280) will hold down the right side of the line. Smith, a preseason all-conference selection, and Rizzo each started all 12 games last season, but a mid-season shakeup along the line led to the duo seeing action at multiple positions. Smith, a redshirt senior, started the first half of the year at right guard, the position he is set to occupy this year, before starting the second half of the season at left guard.
Rizzo, a junior, started the first six games at right tackle before sliding over and filling the right guard slot that Smith vacated for the final six games of the year.
With more stability up front, Schnellenberger is hoping Smith and Rizzo won't have to pick up and move again this year, making the right side of the line an ideal place to run the football.
Sophomore Kevin Miller (6-3, 304) leads a talented group of backups. Miller is expected to see most of his action at the guard position. He has yet to start a game, but his size will make him a factor as the season progresses.
KICKERS
When Warley Leroy (5-10, 170) was handed the keys to the kicking duties last season, it was a leap of faith in many ways for Schnellenberger and his staff.
Leroy had hit only 1-of-3 attempts in his brief career at Florida Atlantic, but a strong spring landed him the starting job and Leroy didn't disappoint. He connected on 9-of-14 attempts in 2006, making three kicks from more than 40 yards and leading the team in scoring.
The redshirt junior was perfect from inside 30 yards, so the focus for Leroy will be improving his accuracy from beyond 30 yards after a 4-for-9 effort from long distance in 2006.
DEFENSIVE LINE
The Owls struggled to just two wins in 2005, a season in which Florida Atlantic's defense gave up 394 yards per game, 218 of them on the ground.
Clearly the defensive front wasn't offering much resistance, allowing opponents to run the ball at will, control the clock and keep FAU's offense pacing impatiently on the sideline.
That all changed in 2006, and hard work along the defensive front was a big reason the Owls chalked up five wins and recorded a winning mark in league play.
Florida Atlantic's offense put up about the same amount of yardage last year as it did in 2005, but the defense allowed an average of 55 less yards on the ground. That gave the Owls' offense more time on the field and made a huge difference during the fourth quarter of close games.
After managing only six sacks in 2005, the D-line cleared the way for 19 last year, and that speaks volumes about the pressure the revamped defense is putting on opponents.
Schnellenberger expects to see more of the same as an experienced and deep group returns up front.
Josh Pinnick (6-5, 240) is back to anchor the line at defensive tackle. Schnellenberger calls Pinnick "the old man of the team," a rare senior remaining who saw action on the Owls' nine-win team in 2004. He broke into the starting lineup that year as a true freshman, recording his first career tackle in an upset win over Hawaii. Now entering his senior year, Pinnick has developed into a first team all-conference performer and landed a spot on the preliminary Lombardi Award watch list.
Pinnick lived in the backfield last year – 11.5 of his 33 tackles were behind the line of scrimmage and five of those were sacks.
Jervante Jackson (6-3, 280) is back after recording 46 tackles a year ago. Jackson, a junior, also contributed three sacks in '06. His combination of size and quickness makes Jackson one of the better interior pass rushers in the conference.
Josh Savidge (6-2, 280) will supply the depth inside after seeing limited action in 2006.
There is plenty of experience back at the ends, as a pair of redshirt juniors, Robert St. Clair (6-2, 250) and Randy Hunter (6-3, 260), return. St. Clair started every game last season and recorded 25 tackles, while Hunter started all but one game and collected 30 stops.
LINEBACKERS
The battle for playing time was fast and furious last season, and the result was exceptional play from FAU's linebackers.
When 2006 spring drills came to a close, Cergile Sincere (6-0, 215) wasn't projected as a starter. But after spending all summer and fall working hard, Sincere was back in the starting lineup and better than ever when the Owls took the field for the season opener at Clemson.
Sincere had a season-best 12 tackles against the Tigers, and all questions about his place on the depth chart disappeared in a single Saturday afternoon. He went on to start all 12 games and led the squad with 78 tackles from his slot at outside linebacker.
Now the redshirt senior enters his final year to lead a battle-tested corps that includes a pair of redshirt juniors, Frantz Joseph (6-1, 229) and Andre Clark (6-1, 220). The trio combined to start 32 of a possible 36 games last season, allowing the group to develop a strong chemistry.
Joseph recorded 61 tackles last year, good enough for third on the team. He also grabbed an interception and recovered a fumble. Clark added 49 tackles last season and will join Sincere on the outside while Joseph will roam the inside linebacker slot.
George Allen (6-0, 220) will lead a talented group of backups. The redshirt junior collected 16 tackles and saw action in all 12 games, so his experience will be valuable.
DEFENSIVE BACKS
As solid as the line was and as outstanding as the linebackers were, senior Kris Bartels (5-10, 190) was the man who saved the day in 2006.
If Bartels hadn't swooped in and intercepted a pass just before halftime in a game against North Texas late in the season, the Owls could very easily be looking back at a losing record in the conference last year.
That huge pick wasn't all Bartels tossed at the Mean Green. He also threw in 15 tackles, helping FAU to a 17-16 win. Bartels proved himself to be the playmaker every team needs in the secondary, and his teammates and coaches recognized him as the defensive MVP last season.
He finished second on the team in tackles and will anchor the defensive backfield along with his running mate Taheem Acevedo (6-1, 220). Acevedo, a senior, was a huge question mark entering the season last year after missing the entire 2005 season with an ankle injury.
Acevedo bounced back in 2006, starting all but one game, making 56 tackles and tying for the team lead with four interceptions. Now he'll look to remain healthy and give the Owls' one of the best safety tandems around.
Corey Small (5-10, 170) returns to man one of the cornerback slots. Small had 46 tackles in 2006 and tied Acevedo for the team lead with four picks. Small, a junior, was relatively untested before coming up huge last season. His experience will help as the Owls work to break in another corner to replace Rickey Bethel. Bethel stepped in last season after missing all of 2005 and did a great job at corner. The junior college transfer made 32 tackles and snagged three interceptions, making the most of his only year at FAU. With Bethel gone, there is a hole to fill.
"We've got some young guys who are going to need to step up," Schnellenberger said.
Tavious Polo (5-10, 146) had a good spring and is among the frontrunners to step into the starting job. The redshirt freshman from South Plantation High School in Fort Lauder-dale sat out in 2006 after signing with the Owls. His speed is impressive, but it remains to be seen how his decision making stacks up against the speed he'll encounter.
Erick McIntosh (6-0, 180) has been learning from a solid group of defensive backs for the last couple of years. This year the redshirt sophomore hopes to take some of the knowledge he's gleaned and put it on display on Saturdays.
PUNTERS
Schnellenberger did something this off-season that he hasn't done since his days as head coach at Louisville – he signed a punter. With so much focus on getting enough position players into the program to develop depth, punter was a position the Owls couldn't afford to fill with a scholarship.
But after watching Mike O'Neill struggle to a dismal 37.2 average last year, Schnellenberger finally relented and signed Mickey Groody (5-11, 170) out of St. Thomas Aquinas High School in Pompano Beach, Fla. Groody averaged 41 yards per punt as a senior, landing nine kicks inside the 20.
It remains to be seen whether or not Groody can take the job from O'Neill, a senior, but Groody will always hold the distinction of being the first punter to sign a letter of intent at FAU.
SPECIAL TEAMS
After averaging 15.4 yards per kickoff return and 5.2 yards per punt return in 2005, Florida Atlantic turned to a pair of stars to breathe some life into a stagnant return game.
Frantz Simeon, the team's top receiver, stepped in and took over the punt return duties in 2006, leading the nation with a 13.4 yards-per-return average. It's a no-brainer that Simeon will handle a bulk of the punt returns this year and may even see a little bit of action on the kick return team.
Safety Kris Bartels teamed up with Willie Floyd to add a charge to the kick return game last year. Bartels averaged 21.6 yards while Floyd had an average of 18.2 yards.
BLUE RIBBON ANALYSIS
It takes a certain amount of perspective to accomplish what Schnellenberger has at Florida Atlantic – it's not a job for somebody who lives and dies with every loss. After more than 42 years in the coaching business, learning from the likes of Bear Bryant and Don Shula, Schnellenberger knew better then to get too high after the 20 wins in 2003 and 2004.
Grading the Owls
Unit Grade
Offense B
Special teams B
Defense B+
Intangibles A-
He also knew not to let himself get too far down after winning two games in 2005.
Schnellenberger says that's among the biggest lessons he learned from Paul "Bear'' Bryant while serving as his offensive coordinator in the early '60s.
"I coached for him at Alabama for five years, and we won three national championships during that time," Schnellenberger said. "I got to see the old man in action. I learned to have a philosophy and not to change it if you lose."
It surprised many people when the Owls recorded a winning record in the conference last year despite playing several untested players.
"Last year we played a lot of freshmen and sophomores," Schnellenberger said. "Now we have a veteran football team, and even though we don't have a lot of seniors, we have a lot of experience."
That experience should allow Florida Atlantic to return to its former winning ways in '07.
For the most comprehensive previews available on all 119 Division I teams, order the "Bible" of college football, the 2007 Blue Ribbon College Football Yearbook, at
www.blueribbonyearbook.com
or call 1-866-805-BALL (2255).
Contributor
Member since 2003
Blue Ribbon Preview -your welcome.
Is South Florida just one big city now. God help us. FAU is two counties away from UM!
fighting the monster across town
Would anyone correctly call Miami a "monster" right now anyway?
Full Flight
Member since 2006
Blue Ribbon Preview -your welcome.
bmarkey said

Is South Florida just one big city now. God help us. FAU is two counties away from UM!

fighting the monster across town


Would anyone correctly call Miami a "monster" right now anyway?


The quote probably has to do with the F_U thing again. Journalists keep forgetting which one is which (FAU, FIU) and where each is located.
---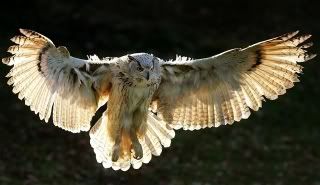 First Flight
Member since 2006
Blue Ribbon Preview -your welcome.
I personally think of South Florida as one giant town.