Fox Sports article
Wise Owl
Member since 2003
Fox Sports article
2007 Preview: Florida Atlantic Owls
Story Tools:
Print Email Blog This
CollegeFootballNews.com
Posted: 11 minutes ago
Full Preview | Offense | Defense | Depth Chart
Not enough was made about the job Howard Schnellenberger did last year winning five games with a team full of new starters and with the nation?s most brutal schedule to start the season with five straight road games. Now the sky?s the limit.
Call 2006 the type of stepping-stone season needed to be taken so the program can take a giant leap this year. With as much returning experience as anyone in America, and even a little bit of depth to rely on to create competition for several positions, FAU could be the Sun Belt?s biggest surprise.
Florida Atlantic Owls
Team Information
Head coach: Howard Schnellenberger
7th year: 33-37
23rd year overall: 133-114-3
Returning Lettermen:
Off. 21, Def. 28, 90
Ten Best Players
1. LB Cergile Sincere, Sr.
2. SS Kris Bartels, Sr.
3. DE Josh Pinnick, Sr.
4. CB Corey Small, Jr.
5. FS Taheem Acevedo, Sr.
6. DT Jervonte Jackson, Jr.
7. QB Rusty Smith, Soph.
8. WR Frantz Simeon, Jr.
9. RB DiIvory Edgecomb, Jr.
10. RB Charles Pierre, Jr.
2007 Schedule
Sept. 1 Middle Tenn.
Sept. 8 at Oklahoma St.
Sept. 15 Minnesota
Sept. 22 at North Texas
Sept. 29 at Kentucky
Oct. 6 South Florida
Oct. 20 at UL Lafayette
Oct. 27 UL Monroe
Nov. 10 Arkansas State
Nov. 17 at Florida
Nov. 24 at FIU
Dec. 1 at Troy
---
The Owls were rarely pretty, but they were able to go 5-3 down the stretch with two of the losses coming by seven against Troy and six to UL Lafayette to show just how competitive the team could be. Now it?s time to make some real noise in the Sun Belt.
Almost everyone of note is back on both sides of the ball with an offense that should be far more efficient now that the quarterback situation appears to be settled with Rusty Smith the playmaker to revolve around. The running game can?t be worse, and it won?t be with Charles Pierre and DiIvory Edgecomb working behind a line with three starters returning.
Defensively, FAU played a suffocating pass defense, but it helped that no one in the Sun Belt could throw. Expect more of the same with three starters returning to the secondary and with the league?s air attacks not appearing to be any better. Not only does most of the starting defensive front seven come back, but most are juniors meaning the Owls could be brewing something special, especially on the line.
Schnellenberger knows how to win and he knows hot to rebuild programs. In his seventh year at FAU, and after the program has spent three years at the D-I level, everything finally appears to be in place.
What to watch for on offense: More from the running game. FAU was stuffed way too often when it tried to generate anything on the ground. While Charles Pierre is an experienced veteran, And DiIvory Edgecomb returns, they might not go anywhere behind a way-too-small line. More help is on the way from the recruiting class. Xavier Stinson blew off Pitt to come in to potentially become an immediate power running threat. Alfred Morris, Avionne Rolle, and JUCO transfer Jeff Blanchard are all strong runners providing a huge upgrade in depth and talent.
It's time to start getting into the nuts and bolts of the upcoming college football season. Collegefootballnews.com is already starting with in-depth previews of every team (coming out a few per day) and updated throughout the summer. Go to
www.collegefootballnews.com
or
www.cfn.scout.com.
What to watch for on defense: This could be the league?s best pass defense. FS Taheem Acevado is a special safety who has All-Sun Belt written all over him. SS Kris Bartels and CB Corey Small are good enough to not let the production of last year drop. The real key will be the pass rush, which should be better with Josh Pinnick poised for a big year from the right defensive end spot.
The team will be far better if ? Rusty Smith takes a big step in his production. After battling with Sean Clayton all season for time, Smith took over late, helped by an injury to Clayton, and showed the toughness and the potential to be fantastic highlighted by a 312-yard day against Troy. He needs to be more efficient, but if he keeps improving, he could be the difference between a good season and ending up in the New Orleans Bowl.
The Schedule: The Owls will know where they stand in the Sun Belt race right off the bat hosting Middle Tennessee, arguably the league?s best team going into the season. Unlike last year when FAU had five road games in a row to start out the year, this season, Minnesota and South Florida have to make the trip to Boca Raton, but the slate is backloaded finishing up on the road at Florida, FIU and Troy.
Best Offensive Player: Sophomore QB Rusty Smith. Eventually, he?ll be the Sun Belt?s best passing quarterback. He doesn?t have any mobility and he?s still too erratic, but he has a big arm, great size, and the potential to make the Owl passing game shine.
Best Defensive Player: Senior LB Cergile Sincere. The team?s best players are all on defense. Sincere, safeties Kris Bartels and Taheem Acevedo, end Josh Pinnick and tackle Jervonte Jackson are all in the running for the honor of being the team?s best defensive player. Sincere is the best returning tackler and all-around playmaker from the weakside able to get into the backfield and drop into pass coverage with equal ease.
Key player to a successful season: Sophomore OT Lavoris Williams. The Owl line is ridiculously small, by design, and its new starting left tackle, Williams, pushes the limit at just 6-3 and 250 pounds. He?s replacing the decent Nello Faulk protecting the blind side, and while he?s been good in practices, he has to shine against the fearsome Middle Tennessee ends in the season opener or the offense will sputter.
The season will be a success if … FAU wins the Sun Belt title. The defense is good enough, and the offense will be just mediocre enough, to not shoot for anything less. The schedule, especially late, won?t provide too much help playing defending Sun Belt co-champion Troy on the road, but a team good enough to win the conference title should come away with a win.
Key game: Sept. 1 vs. Middle Tennessee. This would be the tone-setter. The Owls were throttled 35-14 by the Blue Raiders last season, but this is a far different team now. If the defense can generate a consistent pass rush, and the offense can hold up against the fearsome defensive front, FAU should establish itself as the lead dog in the race.
2006 Fun Stats:
- Third Quarter Scoring: Opponents 75 ? Florida Atlantic 15
- Average attendance per game: On the road 39,645 ? At home 9,276
- Average yards per carry: Opponents 4.9 ? Florida Atlantic 2.9
Full Flight
Member since 2006
Fox Sports article
Nice article but……………..why another year being noted as having a puny O-line. When will we ever get big guys for the line? That seems to be the comment every single year!!!
except for maybe one guy, I didn't think the line was small this year.
---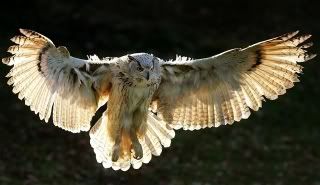 Wise Owl
Member since 2006
Fox Sports article
Wow, those 'fun' stats are really sad
Full Flight
Member since 2006
Fox Sports article
FAUtuba said

Wow, those 'fun' stats are really sad
2.9 is not horrible. Its not good or acceptable but not as bad as you think.
---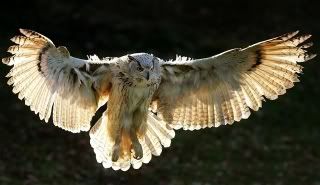 Administrator
Member since 2004
Wise Owl
Member since 2007
Fox Sports article
The journalist, Fiutak, at first sounded like he knew what he was talking about. Then I noticed he barley mentioned one the most improved players from last year and a monster on defense, Frantz Joseph. He doesn't even have him listed on the ten best players list. He doesn't mention at all the Clemson transfer on the line, Muse.
I think he is just looking at stats and other media coverage and writing his story around that. He's probably never seen FAU play or practice.
It looks like he's a bit light on some weights. I don't remember Jarrid Smith being 258lbs like the article says. I thought he was 280+. He doesn't mention Dennis Bowling at 313 (per the roster).
like someone above said, it seems every year, the size of our o-line is a big issue. I'm concerened, if small were better, wouldn't all the successful teams have a smaller, quicker line? They don't.
---
FAU
-
THE REAL SLEEPING GIANT
Administrator
Member since 2006
Fox Sports article
faualum said

Nice article but……………..why another year being noted as having a puny O-line. When will we ever get big guys for the line? That seems to be the comment every single year!!!

except for maybe one guy, I didn't think the line was small this year.
uh, no…i dont know where he gets his information, but we are not that small…
we have two guys over 300 pounds…and two others just under…hello, thats not small?!