Good article about attracting recruits
Full Flight
Member since 2006
Good article about attracting recruits
I'm sure Howard talks to alot of recruits and tells them they may not play at UF, FSU, UM, etc. They may be great 4* players but if one or two guys are just a little better, they may not see much playing time.
Billy Lowe probably could have been the hero here. He went to Northern ILL and didn't like it. Now he is at D1AA Ga Southern.
School's name means little from bench
Mike Bianchi | SPORTS COMMENTARY
September 19, 2007
It seems like almost every day now that phone calls come into the football office at UCF. They usually come from a disgruntled player at a big-time BCS school. And they always say the same thing:
"I made a mistake. I'm not happy here. Can I transfer to UCF?"
You wonder if Xavier Lee has made that call yet.
If not, he's thought about it. You know he has.
Why wouldn't he?
Just think how much different things would be if Lee had signed with UCF instead of Florida State. He'd probably be the star quarterback for Coach George O'Leary's up-and-coming program. He'd probably be hailed as the second coming of Daunte Culpepper. He might even be mentioned as a potential first-round NFL draft pick.
Instead, Lee – one of the most prolific prep quarterbacks in state history when he played at Seabreeze High School in Daytona Beach – is rotting on the bench at Florida State.
"I don't understand what's going on." Willie Lee, Xavier's father, told the Sentinel a few days ago.
This column is not meant as a knock on Florida State's coaching staff. Those guys see their players practice every day and obviously believe Drew Weatherford is a better quarterback than Lee.
No, this column is meant as a warning for future Xavier Lees and their parents. When making your decision about what college to attend, leave your egos at the door. Don't sign with the school that has the biggest name, sign with the school that gives you the best opportunity to play.
"I wish now Xavier had gone to UCF," Willie Lee says. "But you know how it is? When the big-name schools are recruiting you, they tell you what you want to hear. The kids get all caught up in the glamour of the BCS schools and they forget about the most important thing of all – getting on the football field."
Case in point, Armanti Edwards, the gifted gazelle-like quarterback at Appalachian State. He's from Greenwood, S.C., and was recruited by Clemson. According to Edwards, Clemson coaches told him he'd get a look at quarterback, but they were most interested in him as a defensive back.
"I wanted to play quarterback and I didn't want to sit on the bench for three or four years until I got on the field," Edwards says. "If you're a football player, you want to play. That's why I signed with Appalachian State."
It's always astounded me why star running backs continue to sign with USC even though there are eight others already on the roster? Or why two stud high school quarterbacks – Lee and Weatherford – sign at the same school at the same time?
If you're a star recruit, why wouldn't you go to a place where you absolutely know you're going to play? Let's face it, most star recruits go to college for one reason: To prepare themselves for the NFL. And guess what? The NFL doesn't care if you play at Florida State or Florida Atlantic – as long as you can play.
When a kid chooses a college, he's making a decision that could impact him forever. The difference between playing at UCF (see Daunte Culpepper) and not playing at FSU (see Xavier Lee) could be tens of millions of dollars. Any NFL scout will tell you you're much better off being on the field at a place like UCF than sitting on the bench at a place like USC.
So don't get blinded by the bright lights and the big programs. Listen to the man who knows.
"You pick the wrong school and get in the wrong situation and your dreams can be destroyed," Willie Lee says.
---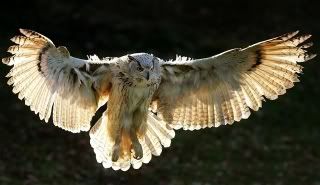 First Flight
Member since 2005
Good article about attracting recruits
This is a very good article. I think a lot of kids find themselves in this situation.
Bytor
Member since 2004
Good article about attracting recruits
This is a story the repeats itself often and one reason why we see an increase in talent level here at FAU - players want to play especially against top programs, which is one VERY good recruiting tool FAU has been able to imploy the past several years - Now with a stadium on the way, look out baby.
Wise Owl
Member since 2007
Good article about attracting recruits
The article is correct. FIU, with a program as unheard of as FAU, had players drafted after going winless. All a player has to do is be out there so the scouts can see them.
---
FAU
-
THE REAL SLEEPING GIANT
Wise Owl
Member since 2007
Re: Good article about attracting recruits
Yeah too bad a 5 star prospect wouldnt want to come to a place like FAU to raise hell and rack up some ridiculus stats!