OF's Rant....
Wise Owl
Member since 2007
OF's Rant....
I took a much needed sabatical from posting because I knew the boards were going to be ugly.
Reality is this.
There WAS improvement from the ULM game to the Wyoming game. It was tangible and evident. It was not a HUGE improvement but it was improvement.
Was it where the team SHOULD be? HELL NO.
I dont think its time to bench Rusty, fire Hoza or any such actions yet.  Premature to say the least.
The GOAL of this team is to WIN the confrence and get back to the New Orleans bowl as belt champions. Is that goal still achievable? HELL YES.
Now its not likely either, but there is still a shot at it. Troy will be tough and so will stAte, they both look good. I would of thrown in MTSU as well but they looked TERRIBLE on tuesday.
The only game that has HURT the objective of this team is the ULM game since it has saddled us with a confrence loss. The rest is just pride at this point.
Weve lost 2 games by a total of 4 points combined, its not like were getting demolished by these teams that are at our level. The difference this time from last year? We WON those games last year and are losing them this time. It could of very easily gone the other way last year.
Time to suck it up, Owl fans.
Yes weve played bad, yes our chances of going to a bowl have shrunk, and yes the goal of winning the confrence took a hit. YOU still need to be there supporting the team and spreading the word. Thats what being a fan is. Critizice all you want here, that is your right as a fan. Your DUTY as a fan is to support the team come hell or high water.
Not coming to games will NOT help the Owls improve.
---
I have come here to chew bubble gum and kick @$$ and I'm out of bubble gum.
Donor
Member since 2008
Re: OF's Rant....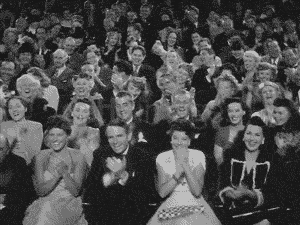 Bytor
Member since 2004
Re: OF's Rant....
We still have our destiny in our hands…we now have to beat both the Red Wolves & the Trojans.  One more conference loss and a conference title will become a long shot.
So are backs are against the wall…time to see what this team is made of.  Last year they showed us they had fight in them, lets hope they remember.
Donor
Member since 2007
Re: OF's Rant....
This extra time off will help US and the TEAM!  My hangover is starting to feel better now :P
---
* Sun Belt Champions & New Orleans Bowl Champions-2007
* Motor City Bowl/Little Ceasers Pizza Bowl Champions-2008
Wise Owl
Member since 2008
Re: OF's Rant....
All great points OF, some patience and hard work with the bye week will get us untracked at NT!