USA Today Line
Donor
Member since 2004
USA Today Line
Forgive me if this has been posted. I have been out of pocket for a few days. The Danny Sheridan line in USA TODAY makes FAU a co-favorite for the Sun Belt championship and includes these tidbits:
Odds against winning conference championship (Sun Belt):
FAU, 2-1
Troy, 2-1
Ark State, 3-1
Middle Tenn, 5-1
La Monroe, 10-1
La Laf, 10-1
North Tex, 15-1
FIU, 1,000-1 (that's right: 1,000-1)
In Week one, he has the Owls over Middle Tenn by 2
In the ACC, he has the odds against winning the championship at:
FSU, 3-1
Va Tech, 3-1
Bos Coll, 5-1
Ga Tech, 5-1
Miami, 5-1
Wake For, 7-1
Clem, 20-1
Md, 20-1
Va, 20-1
NC State, 100-1
NC, 1,000-1
Duke, 500 million-1 (that's right, 500 million-1) might want to put $10 on that one – what's to lose?
Also in week 1:
Miami 19 over Marshall
NC State 9 over UCF
Penn State, 38.5 over FIU
Texas 38.5 over Ark State
Oklahoma 40.5 over North Tex
S Carolina 29 over La Laf
FAU 2 over Middle Tenn
FSU 3 over Clemson
Again, sorry if these have been posted. I didn't see them, but I have been out of pocket for a bit.
Full Flight
Member since 2006
USA Today Line
wow, poor Duke. With the caliber of teams in the ACC, I don't know what number you would use but there is no chance what so ever of Duke winning the ACC. I guess 500mil-1 is as good as any.
The SBC, UNT is 15-1 and FIU is 1000-1 going from 7th place to 8th. That quite a drop off. UNT is supposed to be improved this year.
---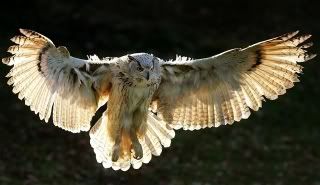 Administrator
Member since 2006
USA Today Line
UNT will be the "surprise team of the SBC - heard it here first…
well, actually i thin i posted that already :P