Board Problems
Wise Owl
Member since 2003
Board Problems
Am I the only person having a problem with the boards?
Wise Owl
Member since 2007
Board Problems
no, I noticed it last night . How do we get ahold of Bytor?
---
FAU
-
THE REAL SLEEPING GIANT
Donor
Member since 2005
Board Problems
It seems to back to normal.
Full Flight
Member since 2006
Board Problems
Looks ok now, thanks Bytor!
---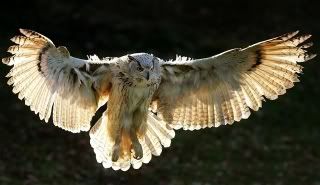 Bytor
Member since 2004
Board Problems
There was a problem that started yesterday afternoon, about the same time I was having problems with my Internet connection and was unable to fix the problem till I got my INTERNET connection problems fixed and to make matters worse, the problem somehow locked me out of the Admin. Board to be able to fix the problem, so it took a little while to resolve the issues :P
Sorry, for any inconveniences it caused.
Bytor
Donor
Member since 2005
Board Problems
Bytor...Thanks for all the work you put into this board.
Bytor
Member since 2004