PREVIEW: FAU @ ASU - 01-24-09 5:00PM EST
Administrator
Member since 2006
PREVIEW: FAU @ ASU - 01-24-09 5:00PM EST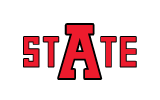 FAU (4-16) @ ASU (12-7)
Saturday, Jan. 24, 2009
5:00 PM ESTMEDIA COVERAGE
640 AM with audio links available via FAUSPORTS.com.  Live scoring via GAMETRACKER and an additional video feed can also be accessed on FAUSPORTS.com.  ESPN 360 will also air the game via internet.  CSS TV will televise the game live. Comcast channel 32 in Boca Raton. Check your local listings for channels in other areas.
Radio Link
:
Radio Broadcast: FOX 640AM - FAU vs ASU 5:00PM
THE SERIES
ASU leads the all-time series 2-1. FAU, in its third Sun Belt season, has played ASU three times in the past two years. The Owls have lost both games at ASU's Convocation Center, including a 79-77 loss in Jonesboro on December 20, 2007. Carderro Nwoji made seven 3-pointersfor FAU in that game and finished with 25 points. FAU won the last meeting, an 87-81 decision at the FAU Arena, on February 8, 2008.
ASU AT A GLANCE
The Arkansas State Red Wolves are 12-7 on the season and 4-4 in Sun Belt Conference play. The Red Wolves have dropped two in a row for the first time this season, losing at home against South Alabama and dropping a road loss to Middle Tennessee last Thursday. Junior Donald Boone leads ASU with 14.1 ppg and 46 steals while ranking second in assists (38). Boone is averaging 17.9 ppg in conference games and has been the leading scorer for ASU?a team-high 11 times this season, including six of the past nine contests. Boone ranks 28th in the nation in steals per game, averaging 2.3 per game, which leads the Sun Belt. Senior Shawn Morgan ranks second on the team scoring 8.6 ppg while pulling down 6.3 rebounds per game (120 total).  Morgan also ranks second with 15 blocks and 23 steals.
FAU AT A GLANCE
1st year as FAU head coach Mike Jarvis (367-218 all-time) will not  coach the Owls Saturday, stemming from his ejection from FAU's last
game, a 94-88 loss to Louisiana-Monroe.  Associate head coach Mike Jarvis II - who will coach the team Saturday - is a veteran of nine NCAA Tournaments.  FAU is attempting to break an 11-game losing streak, and an 11 game road losing streak.  Florida Atlantic started four underclassmen (3 freshmen, 1 sophomore) and the last two games and their 88 points last time out was a season-high.  Senior G Paul Graham III (17.3 ppg) is the league's 3rd leading scorer and sophomore F/C Brett Royster (2.4 blocks pg) leads the SBC
with 47 blocks.
PROJECTED STARTING LINE-UPS

Arkansas State
11 Shawn Morgan F 6-6 Sr. 2L Memphis, Tenn. - Ranks second on the team in steals, blocks.
22 Ifeanyi Koggu G 6-1 Sr. 1L Tyler, Texas - Leads team with 82 assists.
23 Donald Boone G 6-5 Jr. TR Memphis, Tenn. - Leads team in scoring and steals (46).
24 Yima Chia-Kur G/F 6-6 Sr. 1L So. Mansfield, Ohio - Top returning scorer from last season.
34 P.J. Keaton G 6-4 Sr. 1L Champaign, Ill. - Shooting 34% from three pt. range.
Florida Atlantic
1 Shavar Richardson G 6-2 Fr. Brooklyn, N.Y. - Second in total points (232)
3 Chris Watson F 6-6 Fr. Daytona Beach, Fla. - Shooting 54% from floor.
5 Alex Tucker G 5-11 Fr. San Pedro, Calif. - Leads team with 79 assists.
12 Carderro Nwoji G 6-0 Sr. Wichita, Kan. - Second on team with 44 assists.
40 Brett Royster F/C 6-8 So. Arlington, Texas - Leads team in rebounding & blocks.
LATEST LINE
ASU - 10
OWL NEST PREDICTION
Let's Hope for the "W", but it will be a tall order to come out of Jonesboro on the front end.  If FAU can shoot it consitently form long range, and protects the ball, they will be in this one.  But it is going to be tough.  ASU is a very good defensive team and currently ranks 1st in steals in the Sun Belt Conference.
ASU - 7