PREVIEW: FAU @ UNT
Administrator
Member since 2006
PREVIEW: FAU @ UNT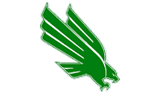 FAU (4-14) @ UNT (10-7)
Saturday, Jan. 17, 2009
8:00 PM ESTMEDIA COVERAGE
640 AM with audio links available via FAUSPORTS.com. Steve Bishop (play-by-play) will call the game for WFTL.† Live scoring via GAMETRACKER and an additional video feed can also be accessed on FAUSPORTS.com.
Radio Link
:
ERROR: A link was posted here (url) but it appears to be a broken link.
Radio Broadcast: FOX 640AM - FAU vs UNT 8:00PM
THE SERIES
The all-time series is tied 1-1. Florida Atlantic is in its third season in the Sun Belt Conference and have played North Texas once in each of the past two seasons. FAU (SBC East) and North Texas (SBC West) have each won on their respective home floors. FAU beat UNT 86-81 last season, January 19, 2008, and UNT beat FAU 76-59 two years ago, January 20, 2007, at the Super Pit.
FAU AT A GLANCE
FAU enters tonight's contest looking to snap a nine game slide that has left them in the basement of the Sun Belt Conference.† The Owls are coming off an emotional 58-53 home loss to rival FIU Thursday.† FAU's top returning player and the projected ďSun Belt Player of the YearĒ Carlos Monroe has played in just six games this season.† Monroe (INJ) is expected to be out until mid-February.† Paul Graham III needs just two points to move into 5th on FAUís alltime scoring list (he enters the game with 1,245 pts for his career).
UNT AT A GLANCE
UNT is scoring 77.2 points per game compared to FAUís 64.1, and leads the league in scoring and offensive rebounding.† The Mean Green began the season at 8-2, then lost five-straight before winning their last two (86-83 over Arkansas St. in OT and 69-62 over Denver).† Intesrestingly, UNT battled back from 21 down in the win over the Pioneers.† They are 7-2 at home this season thus far.
LATEST LINE
OWLS NEST PREDICTION
UNT - 5
Additional Sources:† FAU Media Relations, CBS Sportsline, Yahoo!