PREVIEW: FIU @ FAU
Administrator
Member since 2006
PREVIEW: FIU @ FAU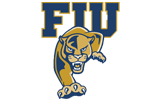 FIU (6-12) @ FAU (4-13)
Thursday, Jan. 15, 2009
7:00 p.m. ETBURY THE BURROW IN RED
Fans are encouraged to wear red Thursday night. The game is part of the NCAA/Sun Belt "Pack the House" challenge. The first 100 fans through the door will get free bandanas, megaphones and the first 150 will get free t-shirts. It will also be "Faculty/Staff Appreciation Night." Any FAU faculty or staff member who brings an Owl card to the game can buy one ticket and get another one free.
MEDIA COVERAGE
640 AM with audio links available via FAUSPORTS.com. Evan Cohen (play-by-play) will call the game for WFTL Live scoring via GAMETRACKER and an additional video feed can also be accessed on FAUSPORTS.com.
Radio Link
:
Radio Broadcast: FOX 640AM - FIU vs FAU 7:00PM
THE SERIES
FIU leads the all-time series 12-9, but FAU has knocked the Golden Panthers out of the Sun Belt Conference tournament in each of the last two seasons. The consecutive postseason wins have come on the Owls' home floor in at the FAU Arena in Boca Raton. FIU snapped a three-game losing streak to FAU by winning both regular season games a year ago, including a 72-66 win at the FAU Arena on February 20, 2008. FAU responded by winning a lopsided 91-64 decision in the SBC tournament's first round to end FIU's 2007-08 season on March 5, 2008.
FAU AT A GLANCE
The Owls just finished a stretch of playing five tournament teams from a year ago [UAB (NIT), Kentucky (NCAA), South Alabama (NCAA), Miami (NCAA) and Western Kentucky (NCAA)] and the preseason favorites to win the Sun Belt, Middle Tennessee State. FAU has lost eight-straight and is off to an 0-5 start versus the Sun Belt. It marks the second-straight year FAU has lost its first five league games - but the team rallied to finish 8-10 in SBC play last season. "Some people think the winning column defines whether you are having a good season or not," said first-year head coach Mike Jarvis after Saturday's loss to Western Kentucky. "That's not true if you're a coach. As a coach you know it is much more than how many games you win as to determine if a season is a success or not. We are not here for the season, we are here for the reason, to build a program." Jarvis' Owls played extremely shorthanded Saturday night against WKU, starting walk-on forward Chris Coleman in the absence of the USA Today's preseason Sun Belt Conference "Player of the Year" Carlos Monroe, who missed the game due to injury. Just eight scholarship players are expected to be available Thursday night when FAU hosts local rival FIU.
FIU AT A GLANCE
Fifth-year head coach Sergio Rouco - one of only two foreign-born Hispanic head coaches in Division I - has FIU (6-12) looking to improve on its 1-4 Sun Belt Conference record. The Golden Panthers upset Western Kentucky last week in Miami 81-79 before traveling to Middle Tennessee State and dropping a close game to the Blue Raiders 68-63 Saturday. Similar to FAU, the Golden Panthers have played a difficult non-conference schedule, losing to perennial powers UCLA (89-54) and Georgetown (76-38) on the road and at ACC member Miami (76-50) and versus PAC-10 member Washington (74-51). FIU ranks last in the league in scoring offense (58.8 ppg). 6-foot-10 freshman Freddy Asprilla (13.0 ppg/8.5 rpg) is the Sun Belt's top rebounder. And junior college transfer Michael Dominguez (11.5 ppg) has made 48 of the team's 95 3-pointers. FIU has played the majority of the season without senior all-conference players C Russell Hicks and F Alex Galindo, but Galindo has returned for each of the past four games - providing FIU with a huge lift, scoring 16.8 points per game.
OWLS NEST PREDICTION
Florida International Rookie center Freddie Asprilla dominated the paint against two of the Sun Belt Conference's top programs last week. First, he scored a career- and team-high 21 points when FIU snapped a six-game losing streak in an 81-79 upset victory over the Western Kentucky. But then Asprilla  picked up his 6th double-double in points and rebounds, in the last eight games, with 28 points and 10 rebounds on the road at undefeated Middle Tennessee. Asprilla has a near double-double average of 13.0 points and 8.5 boards each time out, and leads the SBC in rebounding.  He will be a major challenge for FAU to defend against.  On top of that, someone has to check Galindo.
Shavar Richardson and Paul Graham need to shoot the ball better - period.  That has been the Owl's downfall the last two times out.
We are really wondering what Vegas sees in this team; besides the obvious 4-13 record?  Favored against WKU by 2.  Now 5 point favorites against FIU.  They must like something.  FIU does not have the defensive prowess WKU has.  Graham will get more looks and penetration opportunities.  If Richardson gets hot, FAU could put an extra 12 points up on the Panthers easily, closing the scoring gap left dry recently.
Regardless, something has to give here.  The Owls are in the midst of an eight game slide.  It is time for the team that fought hard against UK and UM on the road to take the home court tonight and defend it's house.  And they know that.
The series has an emotional element tied to it, and is sure to be a crowd pleaser.  One game aside, resulting scores are fairly tight when it is all said and done.
Staying on that plane, FAU wins in dramatic fashion.
FAU - 2
LATEST LINE

FAU -5
Additional Sources:  FAU Media Relations, CBS Sportsline