Rice Cleared!
Rice Cleared!
Also, Eni Cuka will be reinstated in time for tomorrow night as well.
Any word on the Monroe situation?
Full Flight
Member since 2006
Rice Cleared!
have these two guys been practicing with the team?
This is good news.
I hope the Monroe situation works out.
---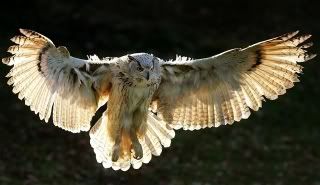 Rice Cleared!
I just checked the Roster for UNC thread and accoring to Florida_Owl the Monroe thing was a false rumor.
Administrator
Member since 2006
Rice Cleared!
GREAT NEWS! :D
This will make a HUGE difference for us…to have another scorer…look out Belt…there is NO WAY we will finish last - as predicted in preseason polls…this will assure that…now if we can just get Paul back!
Yes, the Monroe thing was complete RUMOR…Coach Walters laid that to rest with Ted Hutton…Monroe is scheduled to start…
First Flight
Member since 2005
Rice Cleared!
Excellent news on all fronts. It will interesting to see how much time Rice gets against UNC.
Donor
Member since 2006
Rice Cleared!
Rice coming back makes this a much better ball club. He can hit the three and he plays well under pressure. On top of that he is from my hometown of Flint, Michigan.
---
Teambeer is the most knowledgeable FAU sports fan I know, way smarter than me.