FAU appoints Faculty Athletic Representative
Full Flight
Member since 2006
This further shows FAU's commitment to academic excellence to its student athletes!
http://fausports.cstv.com/genrel/060407aaa.html
Dr. Roy Levow Named FAU's FAR
Levow is a 37-year veteran to the University
June 4, 2007
BOCA RATON, FL - Dr. Roy Levow has been named Florida Atlantic University's Faculty Athletic Representative (FAR) for the NCAA. As the FAR, Levow will work with the FAU Center for Academic Excellence to monitor the student-athletes matriculation and eligibility.
"We are delighted President Brogan has selected Dr. Levow as FAU's Faculty Athletic Representative," said Craig Angelos, FAU's director of athletics. "Dr. Levow is well respected by the faculty, and his FAU historical background will assist us tremendously as we continue to grow the Athletics program."
Levow's efforts as the FAR will be a continuum of successes from his previous role as the past president of the University Faculty Senate, a position that led him to hold a seat on the Board of Trustees for FAU.
"I am thrilled to have this opportunity to serve FAU and our student athletes," said Levow. "This position at the interface between academics and athletics fosters the best aspect of our Division I Athletics program."
Levow, a professor and associate chair for Broward programs in the department of computer science and engineering at FAU, joined the university in 1970 when he established its first program in computer science in the mathematics department. Levow later transferred to the computer systems department and then joined the computer science department when it was formed.
Levow has served terms as chair of mathematics and of computer science and engineering. Most recently, he was responsible for developing the undergraduate degree program in information engineering technology for students with an Associate of Science degree in computing technology. Upon Levow's arrival at FAU, he became involved in faculty governance and has served as head of the university/faculty senate three times. He also has served the university in a variety of advisory roles on issues related to computing.
Levow earned his bachelor's and doctoral degrees in mathematics and applied mathematics, respectively, from the University of Pennsylvania. Prior to working at FAU, he held positions in industry at the University of Hawaii.
---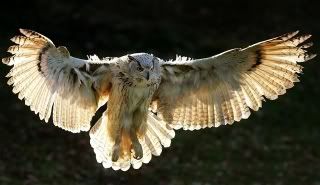 Administrator
Member since 2006
FAU appoints Faculty Athletic Representative
FAU appoints Faculty Athletic Representative
Bottom line:
Good for us…he LOVES athletics.