FAU Ft. Lauderdale and Davie campuses closed
FAU Ft. Lauderdale and Davie campuses closed
Does anyone know what is going on?
TO: The University Community

FROM: FAU Police

In an abundance of caution, FAU's Fort Lauderdale and Davie campuses and all Broward Community College campuses will be closed immediately and for the rest of the day due to a security threat. All final exams and classes at these campuses will be rescheduled. Additional information will be provided as soon as it becomes available. Be sure to check your e-mail and

www.fau.edu

for updated information.
Wise Owl
Member since 2006
FAU Ft. Lauderdale and Davie campuses closed
wow :o
FIU last week, BCC this week….not cool
Full Flight
Member since 2006
FAU Ft. Lauderdale and Davie campuses closed
Security threat forces BCC, FAU to close facilities in Broward County
By Brian Haas & Douane D. James
Sun-Sentinel.com
Posted April 27 2007, 12:08 PM EDT
A security threat on Friday forced officials to close Broward Community College and Florida Atlantic University property.
All Broward Community College campuses were ordered closed as of 10:30 a.m. Friday in response to an unspecified security threat, a college spokeswoman said.
Also closed were the two Florida Atlantic University buildings in Davie and Fort Lauderdale that share space with BCC.
The "security threat" was received in east Hollywood Friday morning, despite the city not having any campuses, said Capt. Tony Rode, spokesman for the Hollywood Police Department.
"We are in possession of some hand-written notes, one on a large poster board, similar to a "for sale sign"… alleging very horrible things will happen at BCC similar to Virginia Tech," Rode said.
Rode declined to discuss the exact location or manner of the letters and poster. He said the threat was immediately passed on to BCC administrators.
"They chose to evacuate their campuses ? in light of recent events nationwide," Rode said. "We certainly concur with it."
Rode said Hollywood police continue to investigate the threat.
All affected BCC and FAU students and staff members are urged to check the college Web sites for more information.
The colleges expect to reopen as scheduled on Monday.
---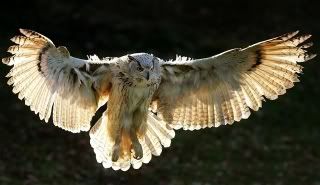 FAU Ft. Lauderdale and Davie campuses closed
FAU Ft. Lauderdale and Davie campuses closed
The FAU campuses in Fort Lauderdale and Davie were closed and evacuated this morning in response to a written threat directed toward Broward Community College (BCC). There were no threats specifically directed toward FAU, nor was there a security breach of any sort on any campus. FAU chose to close the campuses it shares with BCC solely as a security precaution.

The security threat to the BCC campuses is being investigated by law enforcement. In the meantime, FAU and BCC are proceeding with plans to reopen their shared campuses tomorrow. More information on these plans will be provided later today.

No security threats have been directed towards any other FAU campuses, and all classes and activities on all other FAU campuses are proceeding as planned.

For updated information, visit

http://www.fau.edu/communications/notice42707.php