FAU site to boost research start-ups
Full Flight
Member since 2006
FAU site to boost research start-ups
---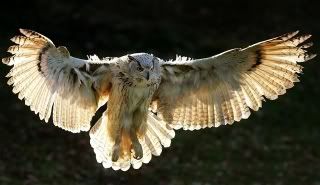 Contributor
Member since 2007
Re: FAU site to boost research start-ups
I don't have more information but this Florida Institute for Commercialization of Public Research sounds like a pretty big deal. It's places like this that give universities more credibility.
I hope that Brogan doesn't just rest on his laurels after landing Scripps, BRCH, etc. What we need is for each college to be associated with a major corporation for two reasons… one, so undergraduates can be "farmed" from FAU into great jobs at nationally-known, respectable corporations and two, so these coporations can invest money into FAU the way Office Depot does to create "institutes" and "centers" that bring more research/faculty/money to FAU.
I know a lot of people decry the vocationalism in our higher education schools, arguing that universities should be primarily liberal arts based rooted in theory and exploration, but let's be honest… FAU isn't filled with the kind of people who raise their hands to incite thought-provoking conversations. Not at this point, anyway. For the most part, people are there to do the work, get the degree(s) and get jobs. That's why the College of Business has such a big stake in the current enrollment… a lot of people are accounting and business majors.
---
P.S. I don't respond to guest posts. All guests are encouraged to register with the site.