Howard S. places 9th in "Fantastic Four" voting
Full Flight
Member since 2006
Howard S. places 9th in "Fantastic Four" voting
ERROR: A link was posted here (url) but it appears to be a broken link.
http://www.miamiherald.com/588/story/180073.html
ERROR: A link was posted here (img) but it appears to be a broken link.
SOUTH FLORIDA'S ELITE
South Florida sports' Fantastic Four
BY BARRY JACKSON
[email protected]
Fantastic Four voting top finishers
COMPLETE VOTING RESULTS
Don Shula - 2757
Dan Marino - 2628
Joe Robbie - 1082
Wayne Huizenga ? 884
Dwyane Wade - 726
Chris Evert - 662
Shaquille O'Neal - 548
Pat Riley - 508
Howard Schnellenberger ? 481
Alonzo Mourning ? 454
Nick Buoniconti - 446
Bob Griese - 412
Larry Csonka - 411
Venus and Serena Williams ? 369
Jimmy Johnson - 332
The Arison family - 254
Edwin Pope - 251
Zach Thomas - 233
Ron Fraser - 233
Jason Taylor - 219
Jennifer Rodriguez - 196
Butch Buchholz - 177
Jesse Holt - 176
Ivan Rodriguez - 151
Alex Rodriguez - 132
Jeff Conine - 122
Michael Irvin - 109
Roberta Stokes - 105
Bernie Kosar - 101
Ken Dorsey - 98
Angelo Dundee - 97
Nick Kotys - 84
Tim Hardaway - 74
Dontrelle Willis - 67
Eddie Arcaro - 66
Walt Frazier - 64
Mike Lowell - 63
Andre Dawson - 60
Rick Barry - 55
Larry Little - 53
Jim Leyland - 50
Miguel Cabrera - 49
Emerson Fittipaldi - 44
Paul Warfield - 44
Ted Hendricks - 42
John Vanbiesbrouck - 42
Josh Beckett - 40
Jose Canseco - 37
Sonny Hirsch - 37
Vinny Testaverde - 36
Derrick Thomas - 35
Don Carter - 35
Dwight Stephenson - 33
Dave Dombrowski - 32
Warren Sapp - 29
Dennis Erickson - 26
Steve Carlton - 26
Charlie Hough - 25
Bennie Blades - 24
Jack McKeon - 23
Ray Hudson - 23
Alex Fernandez - 22
Ed Reed - 22
George Smith - 20
Livan Hernandez - 20
Ray Floyd - 19
Jim Langer - 19
Scott Mellanby - 18
The Donn family - 17
Gino Torretta - 16
Larry Beinfest - 15
Russell Maryland - 10
Louise Crocco - 9
SHULA'S PICKS
Wayne Huizenga, Joe Robbie, Dan Marino, Don Shula
"People don't really believe what a fantastic job Joe Robbie did with no money. And Wayne wants so badly to get the Dolphins back on top.''
SCHNELLENBERGER'S PICKS
Don Shula, Wayne Huizenga, Joe Robbie, Micky Arison
"These are the icons, the money people. They had the most impact on sports.''
POPE'S PICKS
Joe Robbie, Howard Schnellenberger, Dan Marino, Don Shula
"[Shula] is unquestionably the dominant figure in any assessment of South Florida sports. Marino is the greatest performer that we've ever had around here, no question. Schnellenberger broke the championship barrier [at UM]. If Joe Robbie hadn't brought the Dolphins in, who knows when they would have come, if ever?''
DONTRELLE WILLIS' PICKS
Dan Marino, Don Shula, Dwyane Wade, Miguel Cabrera
"Shula is at the top of the mountain. Wade brought a championship here.''
BUONICONTI'S PICKS
Don Shula, Joe Robbie, Shaquille O'Neal, Donn family
"Joe Robbie took 22 cents and courage and was able to get the Dolphins franchise and then had the guts to build a stadium with his own money. And he was responsible for bringing Shula here. The Heat never would have won a championship without Shaquille O'Neal. Horse racing in Florida was really in peril, and the Donn family built a first-rate venue. There's more to sports here than football, baseball and basketball.''
For all his brilliance, Dwyane Wade couldn't crack the list.
Nor could any of the men who transformed the University of Miami football program from moribund to marvelous.
Nor could any of the stars on the Marlins' two World Series championship teams.
Readers have spoken, and their choice for the Fantastic Four of South Florida sports reflects a deep appreciation for Dolphins history and the money men who helped make our market major league.
When we asked fans to choose the people who mattered most in the history of South Florida sports, two seemed like two-brainers: Don Shula and Dan Marino. Predictably, they finished 1-2 in the unscientific online balloting.
Less certain were the other two spots as a total of 16,879 votes were cast. Wade and Chris Evert made a strong push, but ultimately readers chose two of the owners who delivered pro sports to South Florida.
Joining Shula and Marino in our Fantastic Four are Joe Robbie, who brought the Dolphins and Shula here and built Dolphin Stadium, and Wayne Huizenga, who brought the Marlins and Panthers here, and has owned full control of the Dolphins since 1994. Huizenga beat Wade by 158 votes for the fourth spot.
Some of the notable results:
? The Heat had four representatives in the top 10 – Wade fifth, Shaquille O'Neal seventh, Pat Riley eighth and Alonzo Mourning 10th.
? The UM person who drew the most votes was ninth-place Howard Schnellenberger, who led the Hurricanes to their first football national championship and now coaches Florida Atlantic. The highest-ranking former UM football player was Michael Irvin, who finished 27th.
? Beyond Huizenga (who sold the Marlins in 1999), the Marlins had no presence in the top 20. Two former Marlins cracked the top 30 – catcher Pudge Rodriguez (24th) and ''Mr. Marlin'' Jeff Conine (26th). The highest-ranking current Marlin was Dontrelle Willis (34th).
? Five female candidates cracked the top 30 – Evert (sixth), Venus and Serena Williams (14th), Jennifer Rodriguez (21st) and Roberta Stokes (28th), who helped make Dade-Kendall's volleyball team a dynasty for more than a decade.
? Of the two media members in the poll, Herald columnist Edwin Pope finished 17th, just ahead of Zach Thomas and Ron Fraser. And deceased former UM announcer Sonny Hirsch tied Jose Canseco for 48th, just ahead of former Canes QB and Heisman Trophy winner Vinny Testaverde.
? Bob Griese beat '72 Dolphins teammate Larry Csonka by just one vote, 412 to 411, for 12th place.
? Naturally, any poll of South Florida sports icons begins with Shula, who coached the Dolphins for 26 years and proved automatic for many reasons: the 17-0 season, the two Super Bowl titles, the all-time NFL record for wins (347, including postseason) and the prolonged excellence (.665 career winning percentage).
''He made the Dolphins brand belong with the Yankees and Notre Dame and all the other great brands in sports,'' said WQAM talk-show host and Dolphins analyst Jim Mandich, a member of Shula's undefeated 1972 team.
Shula, just back from a vacation in Spain and at his summer home in North Carolina, was pleased to hear the results: ''I'm honored that I've gotten that recognition,'' he said.
``The thing I'm most proud of was when I got to Miami in 1970, the people who lived in Miami were fans of where they came from – New York, Chicago, Detroit, Cleveland. After we had the success we had, they became Dolphins fans.''
……………………..this is still so typical of So Florida……………
Marino wasn't a unanimous choice. He finished 129 votes behind Shula. Before the reader poll, The Herald surveyed more than a dozen South Florida sports figures and media personalities. And Marino, surprisingly, wasn't a unanimous choice among that group, either. In fact, Marino was excluded from the ballots of the No. 2-ranking Dolphins player in our poll (Nick Buoniconti), a prominent former teammate (Bernie Kosar) and Schnellenberger.
Buoniconti, who finished 11th in our poll, opted for Shula, Robbie, O'Neal and the Donn family, who rescued Gulfstream Park from bankruptcy.
So why not Marino? ''I love Dan, Dan is great, but so was Paul Warfield, so were a lot of guys,'' Buoniconti said. Voters didn't agree with that rationale – the Donn Family finished 69th among 73 candidates.
Kosar, who finished 29th in the poll and quarterbacked UM to its first national title in football, opted for Shula, Huizenga, Riley and his UM coach, Schnellenberger, not only for winning UM's first national title but also because his final recruiting class ``built the foundation for the [1987] national championship.''
Schnellenberger also passed on Marino, choosing Shula, Huizenga, Robbie and Heat owner Micky Arison because ''these are the icons, the money people. They had the most impact on sports here.'' (The Arison family finished 16th.)
Former Dolphins All-Pro guard Bob Kuechenberg, who had a frosty relationship with Marino and is the king of the controversial comment, dismissed Marino as a candidate. ''Not by a long shot,'' Kooch said. ``What did he do? Wasn't he supposed to win championships?''
For many, though, excluding Marino would be unfathomable. Hall of Fame center Dwight Stephenson, who played five years with Marino, said, ``Dan needs to be included. He took his team to another level.''
Even beyond NFL records for passing yards (61,361) and touchdowns (420) – Green Bay's Brett Favre is closing in on both – there has never been an athlete more adored, admired, even worshipped in South Florida than Marino.
''He had a gift to stand amid the mayhem that is the pocket in the NFL and could deliver the ball with accuracy and velocity unlike anything we've seen,'' Mandich said. ``He is the single greatest competitor I've ever seen.''
Voters showed strong support for Robbie, 17 years after his death at age 73. Robbie was a Minneapolis lawyer before he and actor Danny Thomas paid $7.5 million for an AFL expansion franchise in 1965.
The Dolphins began play the next year. Then, through private financing, Robbie built then-Joe Robbie Stadium, which opened in 1987. Robbie's son, Tim, who served as the team's president for four years after his father's death, was pleased to hear the results of the poll.
''It's a fitting tribute,'' Robbie said. ''He was the original pioneer for sports in South Florida. I'm glad to see people who voted agree.'' Or, as reader Lance Sliger wrote, ``Robbie put Miami in the big time.''
Said former Dolphins safety Dick Anderson, a South Florida resident since 1968: ``I don't know if anyone else could have gotten that stadium. Joe had great tenacity.''
Robbie also brought professional soccer to South Florida with the North American Soccer League's Fort Lauderdale Strikers.
In winning the fourth spot, Huizenga overcame any lingering resentment from his dismantling of the Marlins' 1997 championship team.
''I would put Huizenga on the list because we would never have had pro baseball without him,'' said WQAM's Ed Kaplan, a South Florida resident since 1973 and a local talk-show host since 1985.
``Without him, there wouldn't have been a Marlins team to win a championship in 1997 or in 2003 [under Jeffrey Loria], or a hockey team to make the Stanley Cup finals. What he did [dismantling] the Marlins was probably fiscally responsible.''
Huizenga said, ``I'm honored to be selected as one of the Fantastic Four. I'm a bit surprised since there are so many other worthy people, but certainly appreciate the support of the South Florida fans.''
Wade, who led the Heat to the 2006 NBA title, received considerable support – but not enough to overtake Huizenga for the final spot. ''Dwyane is the only player worthy,'' reader Barry Yeckes wrote. ``What he did was unbelievable.''
Some of the other results that caught our eye:
? That Buoniconti finished second among Dolphins players behind Marino appeared as much a tribute to his work for the Miami Project to Cure Paralysis as his Hall of Fame career.
Reader John Dannelly, a former business administrator at Miami Dade College, voted for Buoniconti not only because he was ''exceptional'' as a player but also because ``the benefit of his involvement in supporting efforts to address needs of individuals with spinal column injuries is so significant it cannot be measured.''
? Among Hurricanes coaches on the ballot, Jimmy Johnson – who went 52-9 and won a national title at UM – finished a respectable 15th, but 149 votes behind Schnellenberger. But with 332 votes, Johnson easily beat 56th-place Dennis Erickson, who won two national titles at UM but mustered just 27 votes. Johnson might have been hurt by his four-year run as Dolphins coach (36-28 record, but 2-3 in the playoffs).
''Howard got it started, but to me, the high point at UM was J.J.,'' said Joe Zagacki, the radio voice of the Canes and a lifelong South Florida resident. ``He captivated this town and this country and developed an attitude that made it us against the world. That's the bar not just for UM players but for coaches.''
? Csonka finished a solid 13th, but Mandich was among those who said he belongs in the top four: ``Csonka was a freak of nature. I stood in the huddle with him, and he made me pee in my pants.''
? Marlins third baseman Miguel Cabrera, one of the National League's best hitters, finished a surprisingly low 42nd. NBC 6 sports assignment editor and former sports director Bernie Rosen, who has worked in TV sports longer than anyone in South Florida history (since 1950), said Cabrera warrants a spot in the Fantastic Four: ``He will be one of the best hitters in Major League Baseball history. They couldn't have won the title without him.''
Longtime Palm Beach Gardens resident Tommy Hutton, the Marlins' TV analyst, suggested a combo Jim Leyland/Jack McKeon monument to round out his top four of Shula, Marino and Riley.
''You could have one side with a cigar in McKeon's mouth and the other side with a cigarette in Leyland's mouth,'' Hutton cracked of the men who guided the Marlins to World Series titles.
Alas, readers didn't agree. Leyland finished 41st, McKeon 60th.
---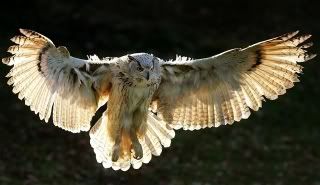 Full Flight
Member since 2006
Howard S. places 9th in "Fantastic Four" voting
---