Interesting article on tuition hike
Full Flight
Member since 2006
Interesting article on tuition hike
Things have really turned around. This article actually praises Brogan and FAU.
http://www.tcpalm.com/tcp/editorials/article/0
,,TCP_24460_5607010,00.html
Look at the last sentence!!
Editorial: Economics 101 at universities
The ink was barely dry on Gov. Charlie Crist's veto of a 5 percent tuition hike before some state universities threatened to cap enrollment, cut services and jack up fees.
This petulant posturing is getting old. Floridians have had their fill from cities and counties whining about revenue reductions under the state's property tax reform initiative.
Surely, our institutions of higher learning are above such knee-jerk reaction ? especially when they're not being cut. In fact, Crist says his budget "fully funds post-secondary enrollment growth."
In government-speak, however, any rejected increase is called a reduction. So, failing to win an across-the-board tuition hike, Florida's universities are ready to cut, cut, cut.
The harshest ideas come from Florida State University President T.K. Wetherell, who immediately vowed to freeze enrollment next year. He'll also punish students already on the Tallahassee campus by reducing hours at libraries and computing labs while boosting a host of fees.
Because tuition covers only about one-quarter of actual costs at Florida's 11 public universities (the state's taxpayers subsidize the rest), freezing enrollment may be sound economics. But arbitrary caps and cuts are not.
Rather, FSU, the University of Florida and the University of South Florida should try being more selective in who they admit.
Because those three schools are designated as the state's top-flight research universities, their admissions policies should unapologetically glean only the best and brightest of Florida's students. Continuous tightening of merit-based acceptances is a win-win proposition that enhances academic reputation and moderates costs (e.g., requiring fewer remedial courses).
To put it simply: If UF, FSU and USF aspire to upgrade their national standing and count themselves among America's elite, their student body must reflect that. It's quality, not quantity, that counts.
Along these lines, the Legislature approved a bill that will permit those three schools to charge higher tuition. This reasonable, tiered approach recognizes the higher differential cost of operating research institutions that train top students.
None of this is to suggest that the university system would slam the door on other, qualified applicants from Florida's high schools and community colleges. Eight other schools, from Florida International to the University of North Florida, stand ready to serve and teach.
One of those teaching campuses, Florida Atlantic University, has the right approach to cinching its budgetary belt. Upon learning of Crist's veto, FAU President Frank Brogan moved quickly to rein in administrative costs and redirect resources to instruction.
By curbing non-classroom positions ? not students ? and forgoing some staff raises, Brogan expects that his school will accommodate future demand. The University of Central Florida followed FAU's lead two weeks later, announcing a campus-wide pay freeze.
"We're putting our money into the students," Brogan said, without complaint.
Give that man an A.
---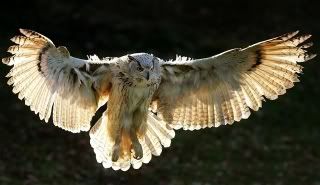 Contributor
Member since 2003
Interesting article on tuition hike
Too bad the freeze didn't include more than a half-million dollars wasted on a worthless, job-hunting administrator.
Contributor
Member since 2007
Interesting article on tuition hike
faualum said

Things have really turned around. This article actually praises Brogan and FAU.

http://www.tcpalm.com/tcp/editorials/article/0

,,TCP_24460_5607010,00.html

Look at the last sentence!!
At least we should be getting some better students as a result of collecting all those shut-out by the FSU cap or dissuaded by the high price of UF.
This preferential tuition bill, combined with the mandatory health insurance plan, work as a one-two punch against students.
---
P.S. I don't respond to guest posts. All guests are encouraged to register with the site.