Buy a Dance Team Calendar
Wise Owl
Member since 2007
Buy a Dance Team Calendar
The dance team is selling calendars at the home basketball games. This is a fund raising effort by the dance team. Lets show our support and buy one or more.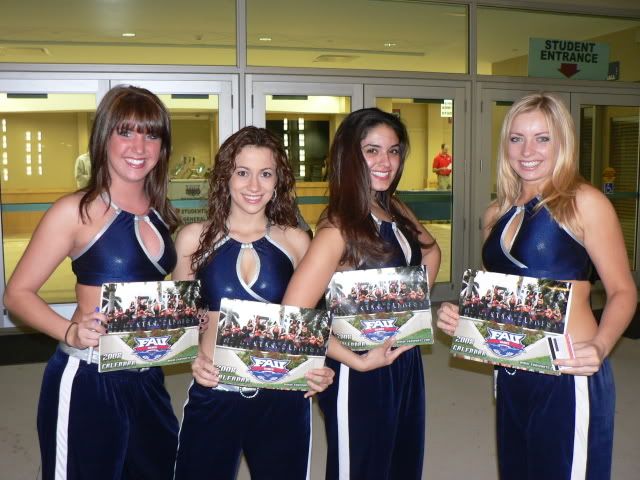 The dance team coach left an address on Ted's blog for those out of town (like me) that would like to purchase a calendar.
Below is her post.
Hey Ted!
Few people came out tonight, but the women came back in the second half to almost win their game. They impressively narrowed an 18-point deficit.
Anyone who would like a DT calendar may send a $16 check (that includes $1 for postage) made out to FAU Dance. Supporters should include a name and address, along with a note stating whether or not they would like the calendar signed by the team.
FAU Dance Team/Coach Loput
Oxley Center
777 Glades Rd.
Boca Raton, FL 33431
I will be happy to ship them out. :-)
---
FAU
-
THE REAL SLEEPING GIANT