Miami cat killer caught
Wise Owl
Member since 2008
Re: Miami cat killer caught
That's just how it started with Dahmer…animals…then it wasn't enough…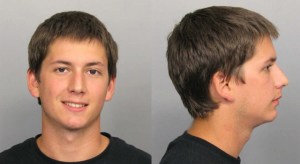 Photo courtesy: nbcmiami.com
He is in for a rough hall in jail…
Donor
Member since 2006
Re: Miami cat killer caught
Rick said

That's just how it started with Dahmer…animals…then it wasn't enough…

Photo courtesy: nbcmiami.com

He is in for a rough hall in jail…
Yeah, I hope this kid gets locked up for awhile….good luck getting any "cat" in prison kid. 
---
Teambeer is the most knowledgeable FAU sports fan I know, way smarter than me.
Re: Miami cat killer caught
Out on bail, with a monitoring device…reportedly on suicide watch…of course the lawyer says he is completely innocent:
"Tyler Haynes Weinman, the teenager accused of mutilating several dozen cats in the Miami area, has been released on bail as he awaits his trial.
According to the terms of his posted $250,000 bail, Weinman will be required to wear an electronic bracelet monitoring his whereabouts.
An evaluation done by a psychiatric doctor found that Weinman was not currently a threat to himself or the community, though he should be watched.
"He's an innocent man," Michael Walsh, his attorney, was quoted on Comcast News.
"There's no evidence. Obviously, there's been a public outcry to solve this crime and you know that that motivates police in certain directions. And now this young man has to sit there and bear the allegations. When the case starts to unfold, you'll see."
Weinman will be arraigned on July 6th."
Source:  Associated Press
Re: Miami cat killer caught
Image source: coldtoast.com
"As his family claims his innocence, the evidence against the teen charged as the South Florida cat butcher is mounting, with a new report exposing the meat of the case against him.
According to the report, not only did police find knives hidden in 18-year-old Tyler Weinman's room, they reportedly saw scratch marks throughout his body, on his hands, arms, neck and chest - consistent with struggling with a cat or cats.
Police also put a tracking device on Weinman's car that places him near the scene of the killings, according to the report. Weinman had been under surveillance by police for weeks before he was finally arrested early Sunday morning.
Approximately two weeks ago, police received permission from a judge to place an electronic tracking device on Weinman's car so they could monitor his movements.
According to those familiar with the investigation, the car's whereabouts were consistent with the dates, times and locations of cats being dumped.
When detectives questioned Weinman about his movements, Weinman – not realizing his car was being monitored with a tracking device – allegedly denied being in certain locations. Police viewed those denials as lies and considered them further proof of Weinman's possible guilt.
Police also seized Weinman's computer and are still waiting on a forensic review of what it contains."
Sources: nbcmiami.com, cbs4.com