With all the preseason conference polls coming out, now is a good time to trot out this adage: "Expectations minus reality equals disappointment."
The good news for FAU is that the expectations for the Owls, at least by the Sun Belt coaches and most of the publications that do national rankings, is at an all-time low.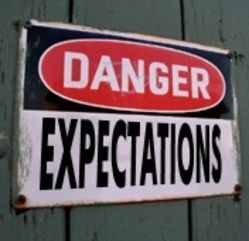 FAU is picked to finish last in the Belt among the eligible teams (South Alabama is still in the transition phase). No FAU players were named to the preseason All-Conference Team, and most prognosticators seem to believe a 3-win season would be a successful one.
The only danger is that fans will forget that "reality" part of the equation that started this entry.
Reality is that this team was one of the worst in the country last season. Reality is the Owls are going to rely on way too many JUCOs this season to try and catch up to the rest of the country.
Reality is this team has a new head coach in his first-ever top job, and the Owls have eight new assistant coaches, including new offensive and defensive coordinators, and both implementing new systems.
Fans should take advantage of this season of low expectations. They deserve it after the last couple seasons, when they watched the Owls fall off a cliff.
This season there is no pressure. The only expectation is beating Wagner in the season opener. After that anything resembling a bit of backbone will be a positive.
So lower your expectations and enjoy a stress-free season, absence the angst of last season.
Later…
School update: Just 16 days until the last final of the first semester, but who is counting? Hard to believe it is almost over. It has flown by. So much for the Dreaded Summer Doldrums. Spent a 12-hour shift in the emergency department this week. Talk about an eye-opening experience. Wow.
More excitement in those 12 hours than in the last 12 FAU football games, that is for sure…
Now that it looks like I will make it through the first semester, can look ahead…to 19 hours (had 16 this semester). Yikes. Oh, and add to that the 15 percent tuition hike, and the 5 percent athletic fee hike.