FAU Camp
Wise Owl
Member since 2008
I have seen the posters/pics of the FAU football camp coming soon in which MANY major U's will participate.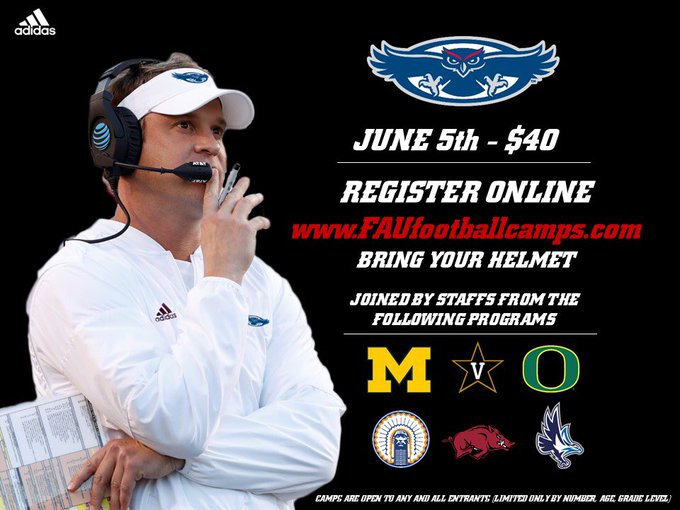 here is a story from Louisiana about camps at two schools changing invites;
LSU and the case of the disappearing satellite camp invites
Interesting stuff. How do you guys feel about the "guest list" Coach K and staff have coning in/ One thing for sure, attendance should be HUGH with the list if Big Time programs participating!
Donor
Member since 2006
I think this is EXACTLY what we need to be doing as a program.
With the new additions we are breaking ground on and the stadium (not to mention a coach in the prime of his career with a high pedigree)…we want as many Florida kids as possible on our campus. Kid's are literally paying for thier own recruiting trips.
I've never recruited high school athletes, but I would think these camps are integral to our recruiting success.
---
Teambeer is the most knowledgeable FAU sports fan I know, way smarter than me.