This is not a prediction, it is a mandate:
FAU must beat Wagner in the season opener.
Anything less would be an immense setback for a program that appeared headed for the stratosphere in 2007, but has been heading for Middle Earth since then.
The opening of the Czar Pelini Era must start with a win, given that the opponent is a I-AA patsy.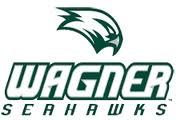 -- The first game of the first full season in FAU Stadium must be a win to give the fans something to come back to see.
-- They must win because they will be expected to lose all the rst of their games, and a loss would set up an 0-12 season which would follow a 1-11 one, and that would put them in league with the old FIU and North Texas teams.
-- They must win because their next three games are on the road, and two will be blowout losses, as they head to MTSU, Georgia, and Alabama, all on the road.
-- They must win because they are playing in a $70 million stadium that seats 30,000, and if they don't win, most of those seats will remain empty, and if they do, paying off the construction debt will be harder and harder.
-- They must win because I am now a student and expect my teams to be successful and represent my school well...
So, Go Owls!
Later....
P.S. -- For those expecting a Friday Prediction Post feature Digger the Wonder Owl, I apologize.

My 19-hour second semester is brutal, and I am finding it hard to have time to eat, much less study and then blog about something I am not studying. I will do my best, but I do have my priorities, and passing my classes is No. 1.