Now that I am spending a lot of time on campus, I am beginning to realize just how iconic and eye-catching the new stadium is.

The thing is hard to miss no matter which way you come onto campus.
I have been taking in the view from the Rec Center, which is right across the street, and recently from the Boca Raton Tri-Rail station.
Here is the view from the station, across I-95.
-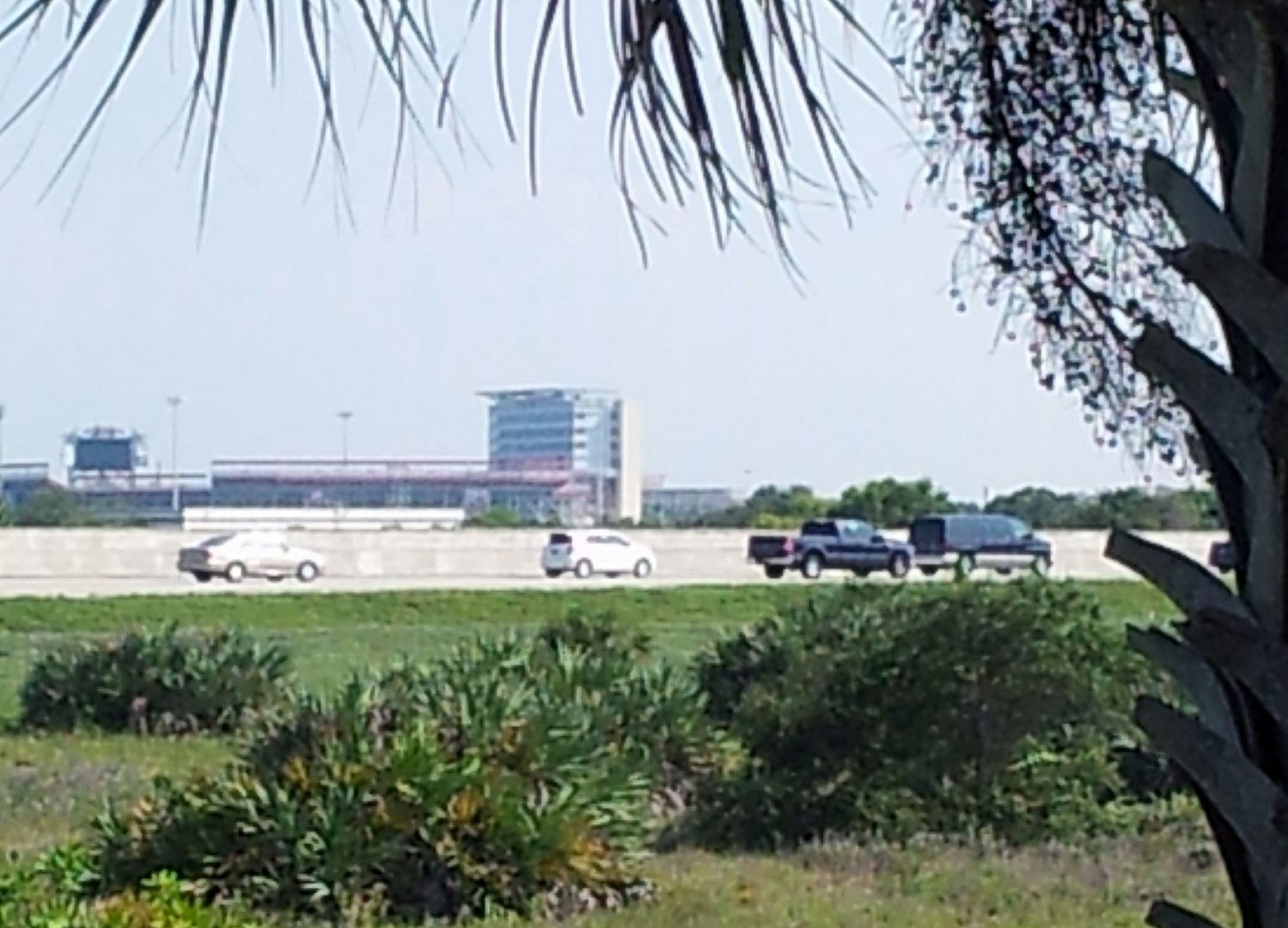 -

So, you have this huge outdoor arena, with the tower easily visible from highly trafficked I-95, meaning a prime signage spot, but still no takers for the naming rights.

I know the economy has been down, along with the football program, but still, it seems to me like a pretty prime location and there are still a lot of companies that are doing well.

The restaurant chain Hooters had been interested (seriously), and I thought that was a nice fit.

If IBM had not abandoned its campus, which is just across I-95, that would have been perfect.

But, alas, we wait to see who might step up and decide to put their name on the tower.
This is Boca -- how about Goldman Sachs or J.P. Morgan? Or Publix, or AutoNation, or Home Depot, all which have strong local ties.

In the meantime, FAU is not taking advantage of the situation by putting up a simple FAU sign that could be lighted at night and provide some free advertising for the university.
Just the bare tower, sitting there waiting patiently.

Later...